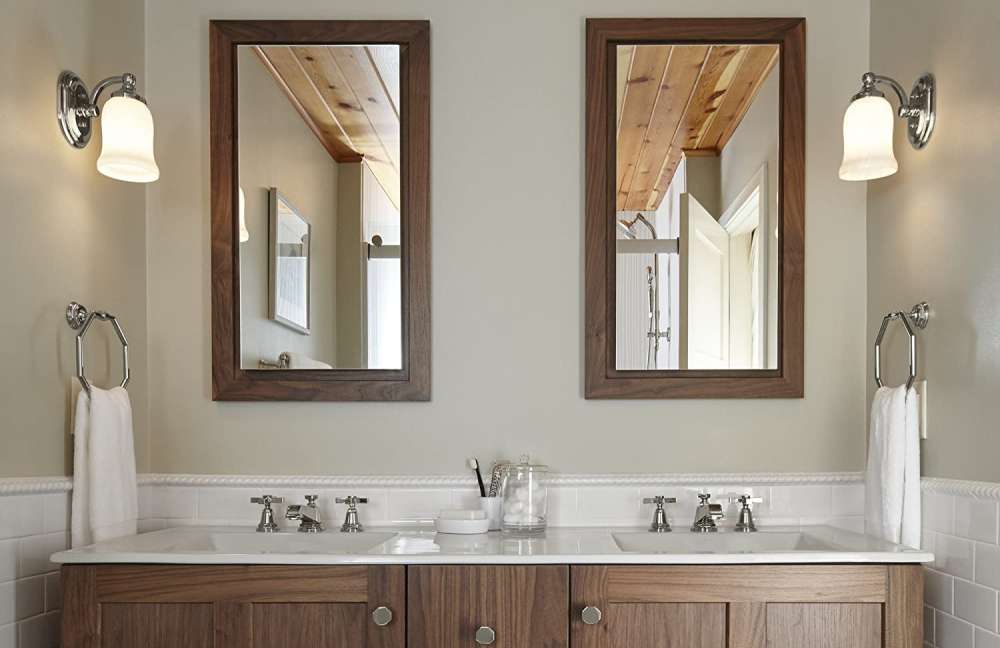 14 May

Kohler K-99001-NA Medicine Cabinet
Organizing your toilets has never been easier!
Redoing your bathroom is not only fun – it's also the perfect excuse to treat yourself to a new medicine cabinet.
Kohler K-99001-NA Verdera Medicine Cabinet comes with rust-free aluminium construction. Furthermore, it's suitable for both left-handed and right-handed users. Inside you will finde an adjustable 3x magnifying mirror. And, there are mirrors on the door as well – both inside and outside.
There is enough space inside to fit everything you might need – from creams and perfumes to medicine and toothpaste. The tempered-glass shelves come in a convenient size that will allow you to use up the entirety of the cabinet. Hence, your bathroom will once again be clutter-free! Moreover, you can adjust the shelves to accommodate taller bottles!
Perfect for both small and large bathrooms, the Kohler K-99001-NA Medicine Cabinet will add a touch of glass to your home. Furthermore, it will solve any storge issues you may have. And, since it's made of glass and aluminium, the design will never go out of style!
Dimensions
Height: 30 inches
Width: from 15 to 40 inches.

Highlights
High-quality construction that will last you a lifetime, even in the moistest of bathrooms
Recessed or surface installation mounting hardware – included in the package!
Magnifying mirror. Adjust the height to accommodate all your needs!
Easy to install and easy to clean. It's a great DIY project if you'd like one!
Functional and modern, yet minimalistic design. It will fit perfectly with any interior you may have in your bathroom
Ample space for all your bathroom goodies
Slow-close door. You'll never again have to worry about slamming the door!